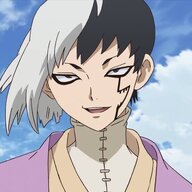 ChronicallyCynical
Natural pessimist, born quitter.
I don't 100% know whether I'd rather recover or ctb, so I'm considering both. Regardless, I'm willing to listen to anyone vent or speak of their anxieties. I can't guarantee help, but I can try and be there if/when someone needs me to.
- I'm a mainland European-born person currently living in the UK, I don't mind what gender/age I communicate with, but preferably someone who isn't too far off my time zone. +/- 4 hours I would recommend as the max amount of time difference, as otherwise I might struggle to be active when it is needed. Still, if activity times are not that much of an issue, anyone can contact me, really.

I am currently in higher education and searching for work, however, I feel like I'm either failing upwards or just failing depending on the day. A bit of a procrastinator and often anxious, hence I'm on here so often to distract myself, but I do try, so I might be busy. Can't guarantee 24/7 presence, but I've got this site open on my home laptop constantly, even when I'm not on it-- I'll probably notice if I get a notif. (Unless I'm on campus/at work - if I get work - or asleep. Sorry in advance if responses take a while.)

PM me if interested.