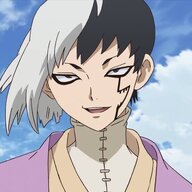 ChronicallyCynical
Natural pessimist, born quitter.
Hello. Turns out, I don't believe I've introduced myself yet.

I'm Chronically Cynical. I found this site through Tantacrul's video and I've gone between wanting to ctb and wanting to live for perhaps a decade now.

I'm glad to find this place; it's so good to be somewhere without the "you have every reason to live, no reason to die, so many people have had it harder than you, God loves you and life is beautiful" bull that's in other spaces, and I'm glad this site has both a recovery and a suicide discussion section. It's balanced, as all things should be, and I think people from the outside have the wrong impression of this site.