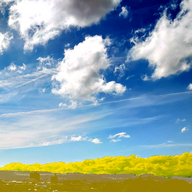 LoiteringClouds
Tempus fugit
Hello,
@FeyB @carac @cactusflower @hhh_ @KitsuneAiKirai @SoftWorries @xXAJBXx
@heavyeyes @Cherry Crumpet @LoiteringClouds
I finally decided to join this recovery club ;)
I will write the things I wanna promise myself here and you do the same. We'll change the things we don't like along the way. But he have to start somewhere.

So this is what I propose for a start: each one of us making a vow, a promise (however you see fit) and then, as a rule write a post every day (no exception) about how their day went and how they are feeling ♥️
My vow is to exercise every day, at least 30 minutes, unless I'm sick, injured or traveling.
I joined a gym on Sep. 4, and I have never skipped since then (seven consecutive days.) I had been tired physically all the time, but now the tiredness is almost gone, and exercising is actually enjoyable so far.
I caught a Covid and my symptom started on Aug. 28, and lost my smell and taste. Then I'm fully recovered, and the smell and taste was back, but my taste changed a lot. It's a good effect - now I prefer healthy food over junk one.
My exhaustion had been alleviated during my sick leave - so I thought it was time to start exercising.
I know it's hard especially when I feel down, but I want to make workout a habit.
I hope I can drown negative/suicidal thoughts with an adrenaline rush.