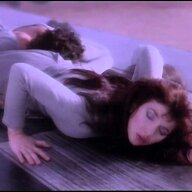 Cloud Busting
Formerly pinkribbonscars
I'm sorry things are tough right now, but I'm glad you've come to the realization that you want to live. You seem like an amazing person and I really hope you can make a full recovery. For phone calls, you can usually use an app, so long as you have an email. If not, I suppose you should get all of that sorted. I wish nothing but the best for you!
I just got my sim reactivated so my phone is back. I am attempting to restore my phone but I saved nothing to cloud in an attempt to will myself to ctb in case I failed so that may be impossible. That's ok tho. I'm rebuilding a new life.
the morning I failed my attempt I thought everyone would be angry at me for everything I put them through. When I realized they were happy I was alive was when I realized I wasn't thinking clearly. I made up my mind at the time but I'm happy to be here now. Stuff sucks right now but I'm making steps to live a healthy life going foward.
I love you guys!
Last edited: