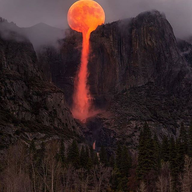 BrainDamageFromMob
Member
Does anyone know how effective a full face scuba mask with built in regulator, connected to a pure nitrogen tank is?

I believe I could put the mask on, purge the O2 inside it by flushing it with pure nitrogen, then just taking normal breaths would work? A full face scuba mask with built in regulator would allow you to take in full breaths and exhale CO2 out of the mask, allowing only pure nitrogen to be breathed in with no build up of CO2.

Anyone have advice on this? I have read that some people worry about how air tight the mask is, but I imagine if its tight enough and/or use petrol jelly around the edges that I could prevent O2 from coming in. I have seen reports of this working online, but also some people nay saying it as not as effective. I just thought it would be more peaceful to be able to see clearly before passing out.