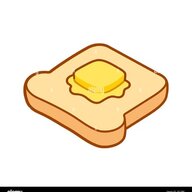 ButterToast
Liar who can't separate lies from reality
Yesterday I made a quick post venting
here
.
I received some feedbacks and I also wondered about the possibilities on why I am the way that I am, since as I said in the post: "The math doesn't work out."
Since then, I have considered something that has been lurking in my head, but I never really seriously considered it until now, since I have eliminated other possibilities.
Emotional neglect during childhood is interesting because it can happen in a subtle way, difficult to measure or assess sometimes, and can also be unintentional. Even when your parents do care about you. It doesn't have to be a text-book examples of very obvious neglects, it can happen even to truly loving and caring parents who might not be aware of this.
I don't have too much memories to analyze, but I do know a few things in the past:
Both of my parents worked 9-5, my dad is very busy with organizations as well, so he might not be super available.
Although my parents were amazing when they're home, I was left with a caretaker whenever they're out working or else.
For some reason, I never feel 'safe' talking about my own emotions to my parents, or anything that is deep and significant for actual emotional development. During childhood or today.
There are also current 'symptoms' that might be a sign of some not-so-ideal childhood that persists till this day:
I love people and tend to be very forgiving and caring, but I can't to the same to myself, if anything, I'm very harsh to myself.
I have this weird difficulty expressing my 'love' or 'care' IRL, but I have a lot of online friends because how I show care on the internet, especially anonymous.
I've always had low self-esteem for reasons that aren't super obvious.
I'm good at lying, worse, lying to myself. iirc it developed since I was rly young, but can't figure out which point specifically. This is still a mystery.
I've always had difficulty identifying my own or other's feelings. Suffice to say, I'm massively underdeveloped in this category. I'd say maybe about 5 years behind my age.
I'm very 'guarded' and self-reliant. Especially IRL. I never thought about it, but this is something that my brother would comment about me that I "never talked whenever there's problem and need help."
I've long had this deep-rooted self-hatred and feeling like a massive disappointment. There are reasons to be disappointed in myself, but as the replies here pointed out. There could be more nuances in the situation, and I'm likely 'biased' and unable to find it.
Currently I'm in an emotional rollercoaster, a bit more than ever before.
I don't want to die, I want to live with my friends, family, do my hobbies, and more. But, this guilt, low self-esteem, and lack of ability to deal with emotions have been weighing down on me so much. If I can fix this, I want to. I invite everyone to share their perspective, whatever it is. I'm generally an open-minded person, and don't worry, I've never hate anyone, except for myself. Insights to deal and explore my problems will be greatly appreciated. Or, even just general discussions is fun to read.
Thank you.