StateOfMind
Liberty or Death
I understand this method is not very popular on SS but its the only feasible one available to me.
I'm sick and tired of this shitty humiliating existence.
I'm sick of my crazy stasi family gaslighting, my fake "friends" not believing that I'm blacklisted, getting harassed by random strangers, not being able to get a normal job and much more.
Please help me out!
To the dilemma:
I found a good time in the late evening where there are no onlookers.
Around the same time there is always a fast moving train speeding through.
The problem though is that there are 3 different types and there is no way of knowing which one its going to be..
Please take a look at the three different engines and help me figure out a method that is guaranteed to work on all three.
Velocity doesn't seem to be an issue.
Train 1: This is the one that rushes through most of the time
Train 2: Sometimes its this one
Train 3: On rare occasions its this one (I don't like the front of this one for standing collision)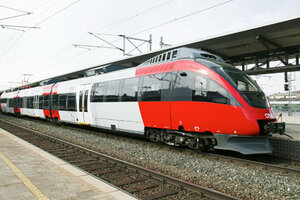 Thank you for your time!