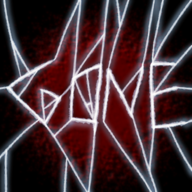 CTBookOfLife
ᴶᵘˢᵗ ᵃ ˢʰᵉˡˡ ᵒᶠ ᵃ ᵇᵒᵈʸ ʷⁱᵗʰ ᵐᵃⁿʸ ᵐⁱⁿᵈˢ
I was diagnosed with that fucking "disorder" and I hate that it took so long for me to see how bullshit it is.

They only diagnosed me with it instead of autism because I can talk.

That's it.

In society, I "function" horribly. I always have. They were blinded by how hyper-verbal I was.

That shows how bullshit the diagnosis is. Not to mention the irony of a Jewish person being diagnosed with a disorder named after a Nazi.

I hate it so much. Terms like "high/low-functioning.."

FUCK.

THAT.

It's so useless, it can never be used in practice because everyone is so damn different. My mom is was so hard to "tell" that she's autistic that she's mid-fifties and still undiagnosed, and yet she's USELESS when it comes to social situations and sensory stimuli. But NOOOO, she doesn't flap her hands so she's "not autistic."

I hate fucking Nazi-sympathizer ableist eugenicist bastards. End rant.