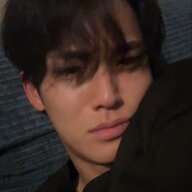 thebookofdisquiet.
Student
Reposting because of the data loss, don't really remember what I wrote last time but basically I'll ctb September 22nd so I'm back to spend the rest of my days interacting with those who understand me.

I feel relief and peace while approaching the end of this current existence, and I'm excited for the next one.
The lack of consequences, of tomorrows, is great. Life doesn't hurt me anymore because nothing matters when death is so close, I feel untouchable haha.

The worst part is the boredom. I'm just killing time now, it feels slow just like the night before my childhood birthdays.

I'll use this thread for the countdown, I'm always curious about people's final days and want to distract myself.