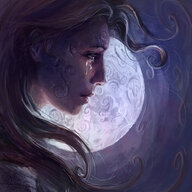 FuneralCry
She wished that she never existed...
This is something I've often seen on this site, it's like some people get offended by the idea that younger people are wanting and planning to die which is a decision in which they have every right to make.

Like if someone wants to ctb it's just not the decision of other people to make, nobody is obligated to continue enduring this existence they were so cruelly and unnecessarily burdened with.

We only exist because other people so selfishly decided to procreate so nobody, no matter the age should have to endure this meaningless and futile process of waiting around to cease existing for even a second longer than they wish to.

I think the whole ctb and age association comes from people who are obsessed with controlling other people and are incapable of minding their own business, they are also in denial of how people suffer no matter the age anyway.

I also notice that many of those who insanely worship existence love to push their delusional beliefs onto other people, like I don't get what's so good about existing to the point that people get all outraged and offended by certain people wanting to die.
I see it as always better to not exist regardless of the circumstances as death means true relief from this cruel and meaningless existence that only causes harm.

I've had awareness that existence is truly dreadful and pointless from a young age, I'm 22 now and I feel so old, in my case the less time spent in the futile cycle of endless suffering and cruelty that is existence the better. Suicide is simply a logical response to escape from all harm, it could never be "wrong" as one cannot be harmed by not existing.