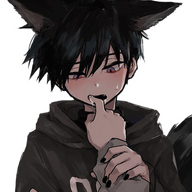 cardboard_house
he/him | slowly rotting away inside
Just doing this to see, but for me it's usually music. It makes me feel at home when I'm struggling to find home.

I've been working through a lot for the past few days, and musuc has always made me feel comforted. Whether it's playing the music myself (though it can be a bit stressful, it's a welcome distraction) or listening to it, it always makes me feel a bit better. Makes me feel at peace.

What gives you guys that feeling? That feeling that maybe, sometimes, things are okay? Not necessarily great, or good, just okay. Bearable. Do you guys have anything like that?