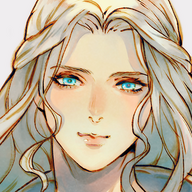 ClockWorks
Wish I Could Just Enjoy the Silence
To be honest, I tried to quickly go through any preperations because I knew I wouldn't have the guts to attempt It otherwise. Now I'm just waiting for the right time.

I have my partial hanging set up, I've never went long enough to pass out because I was afraid I couldn't bail. But I felt my face begin to ache and my vision distort. Is there any specific signs I should be looking out for to know if I'm putting pressure on my arteries or just my jugular?

Anyways, it's either going to be it or one of my first attempts.

To any one planning to CTB, I hope you find your peace, To anyone in recovery, I wish you best of luck. Having said that, I'll see you guys around.