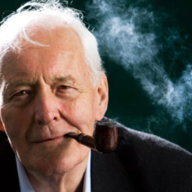 Chinaski
Arthur Scargill appreciator
It is their responsibility to be charitable to you and try to represent you accurately. That was a failure. Then it was your responsibility to be charitable to them and correct them nicely. That was a failure. You aren't being held to special standards, you just refuse to accept the basic standard. You don't have a right to be mean just because they were. Your "perspective" is misguided if you think you have no responsibility to be nice to people, even in a misunderstanding.


Let's brainstorm. How about saying: "I never said that"
Instead of: "l do not encourage suicide and never have, even when the individual is a total fucking cunt."

Don't fight fire with fire. Toughen up and put it out.
The fact that you're agreeing that in both instances the other party was not exactly conducting themselves with maturity and honesty respectively and yet still see fit to be foremostly critical of my responses to each is frankly bizarre imho.