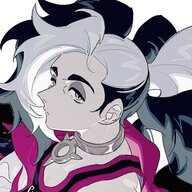 nezu.061
built for blame, laced with shame
i've finally gotten everything i needed to test out what i wanted to try on myself. lighter, candle, scissors. i light the candle with the lighter and hold the scissors over the flame for 2 minutes. actually, i pretty much stick it into the flame for the entire 2 minutes. surprise surprise, it hurts too bad for me to handle. i start tearing up the moment it touches my skin. i can barely leave it on my skin for more than 3 seconds before pulling it away and blowing on my skin wildly.

i'm sitting here feeling stupid, accompanied with a black ashy mark.

i don't know what to do. i feel too fucking stupid. i can't even harm myself in a way that affects my skin for more than a week. it hurts too bad. i hate this low pain tolerance. i wish i could just burn myself, cut myself to where my skin actually opens, something.

all i do is just scratch my thighs and wrists when i feel overwhelmed. the red scars heal over in a week or less. i just feel so helpless. weak. i can't even hurt myself in a way that matters.

i guess that's it, i feel bad. i don't know how i'll feel in the morning. this was a bad idea.