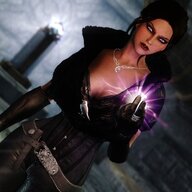 deflagrat
¡Si hablas español mándame un mensaje privado!
I am seeing a mental health nurse every week, and a psychiatrist 2 times / month, it made me have goals and believe more about myself. I just needed confidence (maturity), I needed to look for treatment for my issues with my disability.

I guess the meds are working because I am not really that depressed. I still have many years to fix my life and find a job, I am reading useful books in the meanwhile. I am going to "leave" the mentality of this community. Dying may be easier, but it's throwing away all my chances of decent success. College (University) is free if you have disabilities, so I may enroll in the future. Also, I never attempted suicide so I am very healthy. I didn't want to bore you with my life so that's basically it.

TL;DR: I think I want to fix my life instead of killing myself, it's never too late (not for me anyways).