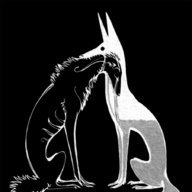 Safira
An empty soul isolated and fuelled by desperation
My parents were just watching this show about a day-in-the-life of ambulance drivers, and they heavily weighed on suicidal cases due to it being mental health awareness week (don't even get me started on that sorry excuse of a campaign).
Hearing comments such as...

"they're wasting so much of their [ambulance drivers] time, they could have been doing ____!"
"2 and a half hours wasted!? Think of how many others' lives they could have saved in that time"
"what selfishness"
"if they really were suicidal they'd just up and do it, they'd not tell anymore and save them time"
"who would want to go to a loony bin?"
(referring to a rehabilitation centre)
"they never follow through with it, it's always just a cry for help, never serious"
"what an embarrassment"
"if i had a problem i'd just do ____ to fix it, or i'd at least try it first"
"i can see why they're frustrated"
"she needs to be sectioned or let her get on with it"
...etc etc makes me sick to my stomach.
It doesn't help how shallow these shows are and how quickly they bounce back from these cases like nothing happened (they're perpetuating the whole "happy pills" idea, that antidepressants work instantly and cure every problem and that mental health, despite it being a
special episode based around it
, isn't
that
ingrained in someone's personality).
I can't wait until they're old and frail and i can ctb with them being unable to say or do anything psychologically damaging again (it's a whole story, i won't get into it, but they're toxic and i cannot wait to move out). I bet their viewpoint would change then. Ugh, why does family suck so much?
On a similar note, knowing i'll ctb brings me peace sometimes when i think about it because i'll finally be reunited with the only family members i loved, my beloved pets. I believe in the rainbow bridge so much, as much as it makes me cry now, i know they're somewhere where they're being as spoiled as i want them to be, and i will eventually join them and finally be truly and completely happy.
Idk what i expect as a response to this post, not sure i expect a response from anyone really. I just like venting here sometimes, and i appreciate everyone being more active recently. Anyone else had similar experiences, i guess?
Have some relevant artwork (not my own, by Lycanium on DeviantArt, titled
"Dead Air"
):