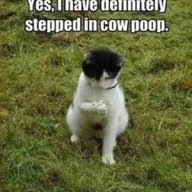 not-2-b-the-answer
Archangel
Just wondering if anyone had purchased The Peaceful Pill Handbook and what their thoughts were about it?
I have looked at their site. I did see you need to prove you are over 50 and may possibly be asked for I.D.
That kinda scares me a little. I don't really like giving them my info.
I guess they give you a list of Nembutal suppliers ? Or other drugs as effective ?
I am a little nervous of having my n being stopped at customs or at my post office. Also don't want to go to jail just because I want to die.

Thanks in advance for any help. :)

P.S. If I wasn't allowed to post this ... feel free to delete it. I just thought it might be safer to ask these questions here instead of Reddit.