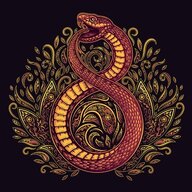 Enemargarita187
Edgy, anti-life, self-proclaimed philosopher
My neural network seems to be auditorily experiencing "In Verruf - HATE podcast 293", and being high on a combination of the depressant called alcohol, the stimulant-depressant called nicotine, and the stimulant called caffeine. I feel like there's a harmonious symphony of conscious awareness that I've attained.

I wonder, how unique of a form of the delusion manifesting as the self am I? Although it doesn't really matter.

I give thanks and blessings to my family for being open to, and accepting of my anti-life, anarchist philosophy, and please know that I'm here for all of you as a friend and a lover (in a non-sexual sense), and a listener if you want to conversate about anything.

I'm thankful to the Metafractal for allowing this form of delusion in its infinity. I hold my death in the regard it deserves to be held in: the freeing milestone at the end of my illusory existence. Please share your stories in the replies and know that I'm ready to receive them without rushing to any moral judgements.

I wish all of you the attainment of the subjective concept which you assign intrinsic value to.