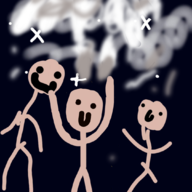 Tiburcio
Voluntary deletion.
I saw to other user having problems with this method and I have problems too. I read the Exit Path chapter but I still have doubts.

I doubt about the effectiveness of this. I never did it successfully.

I heard you have to reach the carotid artery that is the deepest but I don't know if I did it. I feel an horrible pressure and I never lost the conciousness.

The question is: is this useful?

If yes, what should I use? A scarf, a rope... The best object for tourniquet.