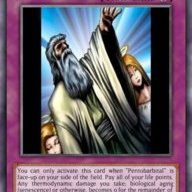 Aponia & Ataraxia
Experienced
This is a reading of
The Last Messiah,
an essay by Peter Wessel Zapffe. In this essay, Zapffe outlined his personal insights and intuitions regarding
H. sapiens
: Consciousness, the Homo sapiens relationship to abiogenesis/natural selection/evolution, Psychology, and Cosmicism (a philosophy popularized most notably by H.P. Lovecraft). Extremely graphic psychological perspectives, so as noted:
Do not listen to this if you are prone to depressive states or other negative states, because exploring the perspectives contained herein is likely to make your daily life worse than it already is.
Last edited: