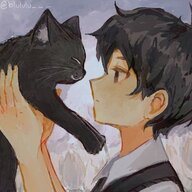 FallenDown
"You'll forgive yourself... wont you... Sunny?"
Rules are simple. You can write a nice message, quote, recommend a song or show, or show some art/ memes or give some advice.

Example:
(i.e. remember to take a break and drink something today, it's important to stay hydrated and it might boost your mood! Hope you have an amazing day/night.)

Spread some positivity!