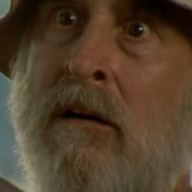 Freedom Believer
Forever alone.
NOTE: I said video game character. Try to stick to video game characters so no TV show/movie/comic characters that were in video games. Plus, this means that since you become the character, you gain their appearance as well, so it's not you with their powers. Draw up in your mind what they would look like in real life.

Along with this question:

1. Why?

2. As this character would you want to live in that character's universe or live here?

3. What would you do as that character? (ex. What would you do with their powers/abilities?)

As for me; I would love to become Ness. Having PSI powers would be pretty cool. As for the universe I'd live in, I'm kind of torn since EarthBound's universe is hilarious and it would be pretty cool the live in but I could do a lot with the powers in the real world. As for what I would do with those powers, I would use PSI Teleport a lot just to relax and get away.