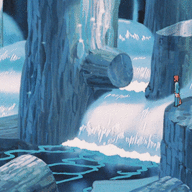 Green Destiny
Life isn't worth the trouble.
About 4 years ago my mom basically pushed me into buying an Iphone when I said over a dozen times that I didn't need something so complex, just a regular generic smart phone. But she went through with it anyway and I hate the freakin' thing. Even though I've never been one to use it for hours on end the battery still dies when I use it for a few short minutes to text or call, goes from 100% almost under 50% in a very short time. The speak to text feature sucks even when I pronounce words clearly, if I try to move the word cursor to change a word it doesn't want to move places properly and overall I think Iphones are extremely overhyped.



Which brings me to my other gripe about Apple Products. I got a brand new Ipad at my Thrift shop job a few years back and despite it being a newer model, many of it's apps and the Safari web browser don't work or can't load certain webpages. Even though it's just a few years old! It's basically already an outdated POS. I just genuinely hate Apple electronics because they either wear out very fast or become obsolete not long after being released at very high cost to the public.