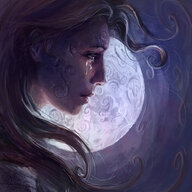 FuneralCry
She wished that she never existed...
It's undeniable that the existence of life was the most hellish, disturbing tragedy, it really would be better if there was just nothingness instead.

Existence is evil as it's the ultimate source of all suffering and harm, it's simply beyond comprehension how much existing beings have suffered all throughout history, it's terrifying and unnacceptable how much harm existence has ultimately caused.

And this is why I will always see it as being preferable to not exist because as long as one exists here there is simply no limit as to how much agony they can experience. To me only wanting to die could ever be the rational thing to wish for as only death can bring true relief from all suffering as nobody can be harmed by not existing after all.

And it repluses me how despite this hellish reality people try to push the idea that existence is something positive when it never was and never could be, existence was never worth enduring and I could never wish to exist under any circumstances as existence is just unnecessary.

Peace can only be found in the absence of existence, the only comfort could ever lie in being free from the terrible mistake that is existence, it's so horrible how we cannot just choose to sleep eternally.