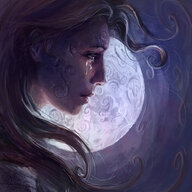 FuneralCry
She wished that she never existed...
I always do as such a thing sounds so incredibly ideal, to permanently escape from this existence solves everything and is the only relief, just never waking again truly sounds like the best way to die, it sounds so peaceful to fall asleep eternally with all forgotten about.

In this hellish and harmful existence the only comfort could ever lie in death, the thought of being free from all future suffering really is so incredibly appealing, I see beauty in the thought of sleeping eternally where one is completely unaware, to me that is true peace.

It's peace that cannot be found as long as one is burdened with the ability to exist and to exist will always be something that is dreadful, existence was never worth it in the first place.
The peace of eternal sleep will always be better than decaying from age just to cease existing anyway and if there was the option to just fall asleep eternally it would be so relieving, it would prevent so much unnecessary suffering, it's undeniable that existence just causes harm.