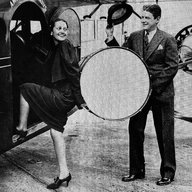 12_Years_Late
Do I really have to explain the story behind this?
How many AM radio programs do you listen to? I'm a frequent listener of "Red Eye Radio", and "America in the Morning", from Westwood One. (There's a funny "Red Eye Radio" moment about the last day of high school, which has been parodied on amiright.com.) Also "Coast to Coast AM" with George Noory, and "Viewpoints" with Gary Price.

I also, very briefly, heard Jim Bohannon during his final few weeks as a talk show host. He passed away four weeks after his final show aired on 10/14/2022.